Kenny Rogers,  you wonderful man.
Remember how optimistic I was about my new office job?
Yeah…no.
I got the fuck out of there after a week.
"BUT LAURA!" You protest, seemingly unaware that I can TOTALLY hear you yelling through the internet. "INSERT RANDOM REASON WHY THAT WAS A STUPID IDEA HERE!"
Y'all gotta listen for a second.
I've worked office jobs before. I've HAPPILY worked office jobs before. The hours I can adjust to. Ain't no thang.
Sometimes, you just know that sticking around somewhere is going to stomp on your will to live, make you hate everything and everyone, and spend the few hours that you aren't at work or sleeping sitting in front of a computer writing on a blog about how you want to kill a motherfucker because they got your Starbucks order wrong AND YOU ACTUALLY MEAN IT.
I have to make a list here.
1. The people. (Not you, Sarah, you're cool.) I felt like I was in a really shitty, dark, High School, only these girls were like 30 and were, which was brought to my attention, bitter over the fact that I was hired and their friends were not. My every word and move were being lurked all the fuck over in an effort to get me into trouble. Someone actually flat out LIED to my boss about something I said on my first say, which resulted in him calling me into his office and asking what the fuck. No thanks. I am not about to spend the better part of my day being paranoid about opening my mouth and being watched by some weird chicks who have nothing better to do than focus on what I'M doing.
2. Full-time with no benefits. Again, I'm fine with office jobs. But when I'm expected to sit at a desk in a shitty, dark, office for 9 hours a day WITH NO BENEFITS, the excitement of a few hundred more dollars on my paycheque starts to fade away really quickly. Like in a week quickly.
3. The shitty, dark office. A rented out office space with a bunch of mismatched desks in the middle of the room with a bunch of mismatched computers thrown onto them, then down a hallway, then into another smaller room with the same set up and a dying plant against the window-sill of a dark window that is made of these things: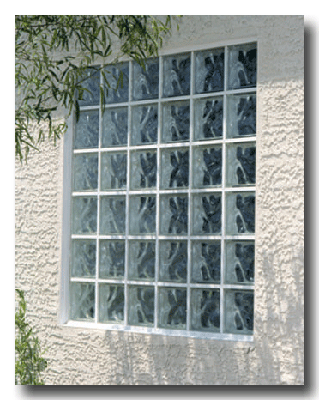 which also make up the other window across the room, which I can only assume is facing a brick wall as well because sunlight is a not a thing employees in the back room are blessed with.
Actually, fuck it, I'm drawing a picture.
…
It's been 40 minutes, I made this for you in Photoshop and my mouse is being weird so sorry.
BEHOLD.
Note the sad star. I was that star.
4. The chairs. I something completely awful to my back and I could hardly walk or sleep for 3 days. The chairs are satan. woven into horrible vinyl or polyester or whatever the hell those things are made of. My back got better when I stopped going into work. I spend most of time IN a chair, no problem – but I've never had pain like that in my life.
Some people just aren't built for dark, sad, bitchy work conditions. If that's your bag, all the more power to you. Sometimes you just KNOW when something is bad for you, and thus, I want to part of it. Not when I've been working so hard to get out of the dark place I was in last year.
I'm fine for money at the moment, so that's not an issue. I still freelance, am currently building a site for a client and friend, and I'm waiting on a call back from DavidsTea (which as you remember was the totally best thing of life)… if I don't get that, than I'll just keep looking. I'm not worried.
I'm productive as fuck when I'm happy. Being there was turning me in the opposite direction of both, and I knew it wasn't for me.
If I were a Sim, my happiness would be a deep red colour, and I'd paint a sad painting, or flail my arms around and yell gibberish at the sky until a hot tub appears in my living room, or maybe pee on the floor.
Something to think about, because that's pretty bad.
PS: I should clarify, I'm in no way slandering my old place of employment, or my old boss. It's a well-run business. It's just not the kind of place I'd do well in. Don't send a hit out on me or anything.
{ 0 comments }